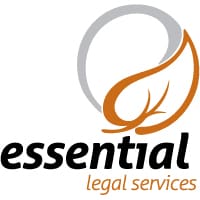 Family cases are a type of civil case, but they generally involve issues between or concerning spouses, domestic partners, parents, and children.  Aside from the law that governs these intimate relationships, Essential Legal Services understands that when representation is necessary, under most of these circumstances, emotions run high; family is typically what matters most to people.   When legal support is necessary, trusted counsel is a necessity.
Nevada is unfortunately the state with one of the highest divorce rates among the nation.  Over 40-50% of first marriages will end in divorce, and with each successive marriage, the odds of divorce increase.  Termination of a marriage can end in many ways, but what is necessary is that children, property, and each party's financial well-being is preserved and protected as much as possible.
Protection from domestic abuse, safeguarding children, and sorting out responsibilities and obligations of family members or partners is necessary at times.  We hope to do our best to assist you with legal advocacy and direction.  Essential Legal Services can provide support in the following practice areas:
Annulments
Contested and Non-contested Divorces
Name Changes
Guardianships
Protective Order from Domestic Abuse
Paternity
HELPFUL RESOURCES:
Protection of Your Private Imagery During a Break-Up or Divorce
Premarital Agreements: Are they Really Necessary?