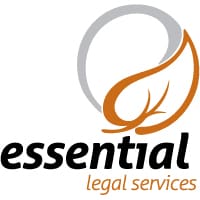 Intellectual property is intangible property that has commercial value derived from human intellect.  Typically these property rights entail copyright, trademarks, patents, trade-secrets, privacy, publicity and defamation.  Intellectual property law may also include protection from unfair competition.  Many businesses have intangible property rights and may become aware of their value more often than not, when they are being infringed, mishandled, or absconded by others.
One protective measure a business can do early on in their development is to appropriately register or apply for protection of these rights in their respective market whether it is statewide, national, or international protection.
Novel and useful ideas and corporate goodwill, no matter how infantile at onset, deserve to be afforded appropriate protection. Essential Legal Services can provide the following intellectual property services to protect your individual or business property rights regardless of how small or large they may be at the time of filing:
Registration of Trademarks and Tradenames
Copyright Registration
Unfair Competition
Enforcement and Infringement Actions
Registration of Patents *
Licensing Agreements
Non-Disclosure and Non-Compete Agreements
HELPFUL RESOURCES:
* Essential Legal Services intends to provide this service in the near future.